The Internet is one of the hottest marketing platform for all businesses around the world. Most business owners, companies, brands, retailers, stores and service providers are using the internet to promote and sell their services and products through their own websites. As a startup business owner, having your website is an edge from your competitors, since most customers are using the internet to purchase their needs. Today, building your own website becomes easy, that you can do it yourself, plus you don't have to spend a lot of money to have one.
WordPress is a widely used free platform that allows you to create a website for your business fast and easy with the help of a WordPress theme. Free WordPress eCommerce themes can provide your site a functional and unique layout, effective shopping features, communicate your brand to your customers, and build trust. If you want an appealing and functional website for your business, make sure to choose the best free WordPress themes.
Learn more about Using Free WordPress Themes for Your Blog – Pros and Cons.
For more Free Resources for Bloggers you can follow our Freebies category page.
Here, I have handpicked the latest 15+ best WordPress eCommerce themes to help build your online shop.
1. City Store
If you are looking for fully customizable WordPress eCommerce themes, then check out City Store. It is fully responsive, easy to set up and is based on WooCommerce Plugin so anyone can use it for all kinds of shopping sites. On top of the multi-customization options, it remains lightweight and fast-loading.
Download Demo
2. BB Ecommerce
Among all free WordPress eCommerce Themes, the users always look for a theme that meets the highest of standards. The BB eCommerce store theme is not one to miss since it is SEO optimized, fast-loading, has Customizer theme options, and more. Suffice to say, this theme will be perfect to just about any kind of online shopping site.
Download Demo
3. Bestore
Any WordPress store will look great with the Bestore theme. It is a clean and responsive theme based on the WooCommerce plugin. It is a great match for any online store because it is SEO friendly yet still manages to be lightweight that makes it fast loading too.
Download Demo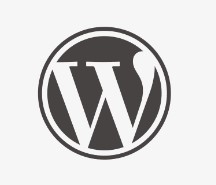 4. BuzzStore
In building a WordPress store, you need to make a good impression to the audience. The BuzzStore theme can do that with the number of exciting features. Not only will the premium features enhance the users' eCommerce experience, they will also make the site look well- organized and very professional.
Download Demo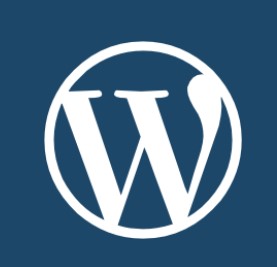 5. Jstore
For those who gravitate on simple and free WordPress eCommerce Themes, Jstore is a nice theme to try out. The simplicity of the theme makes it appropriate to use and highly recommended for elegant shops that sells jewelry, apparel, handbags, and cosmetics. However, its customization options can be played around to match any online store.
Download Demo
6. MetroStore
For elegant yet multipurpose WordPress eCommerce themes, Metrostore is a top notch with the design conceptualized to fit WooCommerce shops. It has a built in customizer to configure the settings. Its functionality coupled with premium features such as full responsiveness and translation ready gives the customers only the best shopping experience.
Download Demo
7. WP Store
Nothing beats any of the minimalist free WordPress eCommerce Themes. Such example is the WP Store theme that looks very humble. However, the design is well-thought of and is carefully crafted to give customers a pleasant e-commerce experience. Any user can find the design comfortable and simple to manage.
Download Demo
8. StoreVilla
The flexible design of the StoreVilla theme is enough to allure the users. This theme already comes with more than 10 custom widgets to enhance its functionality with very minimal effort. On top of that, the theme is fully responsive, translation ready and is already optimized for SEO.
Download Demo
9. LitheStore
It is not shocking to see a lot of eCommerce site using free WordPress themes like the LitheStore theme. You don't need to pay anything for such a premium- looking theme that can be used to build any type of online store. It is design to make the online shopping experience easy and quick.
Download Demo
10. Styled Store
For a unique and brilliant- looking online shop, get the Styled Store theme that is packed with premium features. Aside from being customizable and fully responsive, it is flexible and functional with an intuitive interface. Sell products effortlessly with the built-in management options designed to make your site become prominent and popular.
Download Demo
11. eStore
For a clean yet beautiful WordPress store theme, eStore got premium features and customization options that are truly remarkable. Using this theme will make enticing customers easy and less stressful because it is fully responsive and comes with several custom widgets for a seamless and professional look.
Download Demo
12. AccessPress Store
Another WooCommerce compatible theme for online shops is the AccessPress Store. The call to action feature along with the product slider, advanced wish list, and featured product are just some of its exciting features. It also utilizes an advanced customizer options to make setting up the theme so easy.
Download Demo
13. Easy Commerce
Want to fully explore your creativity? The fluid and responsive layout of the Easy Commerce themes plus its several theme options makes it superior to other WordPress eCommerce Themes. Visitors will marvel about how fast the site is and how it is efficiently designed to make the viewing experience notable.
Download Demo
14. Shopress
If you want a lot of customization options for your WooCommerce WordPress site, then have a go at the Shopress theme. Configure everything from the home page, slider, social links, etc., down to every last detail to create an outstanding site that has a modern and very versatile design.
Download Demo
15. Grand-Popo
For an online shop that has to look modern, professional, and convincing, the Grand Popo theme is the best bet. Its design is perfect for any WordPress shop but will look especially great with an electronic store, fashion megastore, and food markets.
Download Demo
16. Shopstar
When you want a theme that screams style, you can't go wrong with Shopstar. This theme is fully responsive, has a minimalist design, and includes powerful plugins to make customizing it fun and easy. The design features are simple to make sure that it is the products that will shine on the site.
Download Demo
17. Shop Isle
A wooCommerce site that is based on Bootstrap will look its best with the ShopIsle theme. It comes with an impressive array of features like parallax effect, full screen image, photo gallery grid, Contact Form 7, and more. It is also SEO friendly which will contribute to the success of any online shop.
Download Demo
18. Kakina
A multipurpose theme, Kakina is the best choice for any eCommerce shops. It supports most WooCommerce plugins, fully responsive, SEO- friendly, fast- loading, translation ready, and more. It has a unique and intuitive design that is both modern and stylish. All these premium features are packed in a lightweight code.
Download Demo
This is not the only free lists of themes we have curated, we have collected more best free WordPress Themes for you.
200+ Best Free WordPress Themes Ever Compiled of 2017
100+ Free Minimal WordPress Themes for Blogs
21 Free WordPress Magazine Themes for 2017
32 Best Free WordPress Themes for Agency of 2017
10+ Responsive Free WordPress Themes for Photography of 2017
eCommerceonline shopshopstoreWordPressWordPress eCommerce ThemesWordPress Themes
Boost Your Blogging Experience and Earn Real Money in No Time.
We hate spam. Only Received Our Newsletter for the latest tips, deals, tutorials and guides.
https://easyblogthemes.com/blog/free-wordpress-ecommerce-themes/
On – 02 Sep, 2017 By Jenn Pereira
If this post raised some questions about your business or your website, please feel free to ask me a question.