Free WordPress blog themes can save a beginner blogger a lot of money. After all, these WordPress free themes do not cost anything but still have impressive designs. This article will help you choose among the hundreds of free WordPress blog themes so you can make choosing one for your blog fun and easier.
Getting Started with WordPress
Upon starting with WordPress, selecting the best blog platform should be the priority. Using a self-hosted blog from the WordPress.org site is recommended because of the freedom you will have in designing and building your blog.
It supports best free WordPress blog themes too along with thousands of other free extensions that can make your blog look good and perform nice. Check out our guide on using an open source WordPress for the wonderful things you could do on a self- hosted blog.
We also have a detailed guide on how to start a blog in WordPress for newbies.
As soon as your blog is set up, the fun part of choosing which WordPress theme to get starts.
Learn more about Using Free WordPress Themes for Your Blog – Pros and Cons.
For more Free Resources for Bloggers you can follow our Freebies category page.
Below are 30 of the best free WordPress blog themes that you definitely have to see.
1. Anyway
If you are looking for a minimal and simple free WordPress blog theme, Anyway is ideal theme for you. It has a user-friendly customize option, multiple blog post layouts such as audio post, video post, standard post, image and gallery post. The overall design of Anyway fits any lifestyle, food, fashion, travel and personal blogs.
Download Demo
2. Kokoro
If you are searching for elegant WordPress free themes, the Kokoro is a great choice. It is designed to handle interesting media and comes with a lot of customization options. It is easy to share content via its social network sharing buttons. It is SEO optimized, translation ready, and allows custom logo and sidebar settings.
Download Demo
3. MeisterMag
Publishing websites like news and magazine blogs will look perfect with the MeisterMag theme. It is a fast- loading theme that is easy to install and customize. Anyone, even without coding skills, can build a site in minutes. It is also a responsive theme that works with AMD plugins and with an attractive mobile approach.
Download Demo
4. Hanne
For high performance and best free WordPress blog themes, one can't go wrong with the Hanne theme. Its customization options will enable you to display featured content in multiple areas. Despite its RT Slider integration, the theme stays lightweight and fast loading in most browsers. It also has a beautiful footer widgets area for those extra features you would like to put in your site.
Download Demo
5. Techie Blog
Techie-related blogs will find the Techie Blog theme very suitable. The minimalist theme has a sharp design which makes it look modern. You may change the background and customize the menu. There are also different post formats available and with a variety of other theme options. It is already translation- ready so it can handle even foreign content.
Download Demo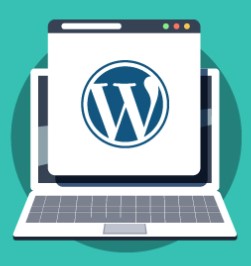 6. Floro
The beauty of best free WordPress blog themes is that you can have specific themes that you want. The Floro theme, for example, is perfect for feminine blogs. Its clean design has a variety of theme options. You may customize the logo, change the featured images, customize the menu, and make use of the right sidebar. It also comes with threaded comments and is also translation-ready.
Download Demo
7. Blog Inn
The Blog Inn theme is an example of versatile best free WordPress blog themes that gives the user unlimited choices when it comes to changing the color schemes. This is nice if you want to achieve a certain look for your site. Aside from being customizable, this theme is also responsive and supports Woo-Commerce for e-commerce sites.
Download Demo
8. Publishable Mag
Publishable Mag theme gives the user limitless customization options. It is a combination of both professional and beautiful with a lot of ad space for banners and adsense. It is also SEO optimized with a responsive and flexible design. Setting it up is simple and you can have an elegant and creative blog running within minutes.
Download Demo
9. Chronus
For lightweight WordPress free themes, the Chronus theme is a wise choice. It can look good on publishing blogs but will also work for a personal blog. It has a Featured Content section that comes with flexible Magazine Widgets so that the most important content can be highlighted. The theme is designed to be responsive and has a minimalistic design so that everyone can focus on the content.
Download Demo
10. Neville
Sophisticated sites will marvel at the clean and purposeful look of the Neville theme. It can be utilized for professional news and magazine sites but will also be used for an attention- grabbing journal- type blog.The homepage is designed to have customizable sections that can be used for a Slider, Ad Banners, Blog Category, and even an Instagram Feed. There is also a Sharing module for article sharing options.
Download Demo
11. Yosemite-Lite
If you are excited to find a WordPress themes free download that will work well for a mobile site, then be happy with the Yosemite-Lite theme. It features a clean yet modern look and comes with plenty of customization options. Because of its elegant and minimalistic design, this theme is lightweight and fast. But the greatest thing about it is that it is optimized for mobile devices.
Download Demo
12. Mercia
Best free WordPress blog themes that is versatile like the Mercia theme is great for an all- around blog theme. It can work with a range of professional blogs or with just a simple blog. The minimalist design has a nice typography and comes with multiple blog layouts. It is compatible with magazine widgets for a stunning and functional blog. it is also a bonus that it will look great on a range of devices even on mobile.
Download Demo
13. Rinzai
Rinzai is a minimalist blog theme that is perfect for any kind of business blog. The grid layout looks chic and modern. It has a full width template and featured images. It is a translation- ready theme and supports portfolio widgets for photography content.
Download Demo
14. Transference
Transference is a child theme for the Twenty Sixteen theme. It is created to add a more refined look with its visual enhancements. Although the design is straightforward and simple, it has exceptional core features plus added font adjustments. Other adjustments were also applied to the sidebar, content areas, and color style options. These refinements target a cleaner yet attention- grabbing style.
Download Demo
15. Almia
For a very simple yet striking blog, the Almia theme will surely not miss. It has a clean design that is highly customizable. You can change the background, colors, header, menu, featured images, and so much more. This theme may be simple but it is translation- ready and has RTL language support.
Download Demo
16. Shale
A lightweight and responsive theme, like the Shale theme, is a must for simple magazine blogs. The clean and modern design will look polished for a news and political blog and will also be great for travel and culture blogs. It is an easy to use theme that is customizable using the WordPress Customizer.
Download Demo
17. Magazine-Minimal
Another lightweight but very customizable theme is the Magazine-Minimal. The responsive theme is cross- browser compatible and comes with creative features. You may use custom widgets and choose different sidebar options. Installing it is easy and you don't have to worry because it is already SEO- friendly and offers a dedicated support team to guide you in using the theme.
Download Demo
18. Elif-lite
Based on the Bootstrap framework, the Elif-lite theme is a picture- perfect theme with an elegant layout. It is perfect for any fashion blog and is also responsive and mobile friendly. It already has 2 blog layouts with a custom sidebar positions plus unlimited color styles to choose from. It can also support custom background so you can fully customize it for your site.
Download Demo
19. Black-lite
The Black- lite theme is very impressive with its striking design and color. It looks elegant and the theme is perfect to showcase every kind of story. The Retina- ready theme makes colored images pop-out because of the high resolution. It also has a number of features like a WordPress Customizer, social network share buttons, translation ready, and is even SEO optimized.
Download Demo
20. Brittany-lite
Fashion bloggers will be impressed with the Brittany- lite theme. It is fit for any fashion and lifestyle blog and its features are really remarkable. The theme is translation- ready and comes with a lot of theme options. Change the logo, menu, and featured images to match with the theme to your site.
Download Demo
21. Lucida
The Lucida theme is a great representation for best free WordPress blog themes that aim for a simple and clear design. The minimalistic theme is completely responsive and has a user-friendly interface. It comes with a vast number of features to make it more customizable for any type of blog.
Download Demo
22. Branches
Branches is another minimalist blog theme that gives the user a few options to work around with. However, this should not dampen the interest of the blogger since all the available features are enough to run a good-looking and functional blog. The best part is that because it offers a few but useful options, the theme will surely remain lightweight and fast.
Download Demo
23. LightBlogKT
Talking about minimalist best free WordPress blog themes, the LightBlogKT has a very simple layout but will definitely make the content stand out. It has an RTL language support, sticky post, translation ready, and has an editor style to customize everything from colors to logos and featured images.
Download Demo
24. Whitish Lite
For a graceful theme, the Whitish Lite is an appropriate choice. The customizer API comes with real time settings so you can set up fast. Customize the background, header, logo, and menu to fit your blog. This theme is also optimized for E-commerce sites as well as portfolio blogs.
Download Demo
25. Blog Way
Blog Way is also a minimalist blog theme that is created for blogs about travel, information, and lifestyle. You will have the option to change the entire color palette and add an author profile widget. It is also pre-installed with social links to instantly share on social media sites. It is already optimized for Woo-Commerce so it can work perfectly with E-commerce sites.
Download Demo
26. Zomer
The balanced design of the Zomer theme gives it a light and elegant feel. The clean design will help in making reading the content a lot easier and captivating. It is beautifully crafted but also designed to have the best features especially for magazine and personal blogs.
Download Demo
27. Brilliant
Brilliant is a stylish blog theme that comes with simple options that make it easy to install. Change the header or upload a custom logo then adjust the layout and you are good to go. There are also options to change the colors, menu, and featured images if you want more customization.
Download Demo
28. Odier lite
Odier lite is a simple and refreshing blog theme. The elegant design will match with any type of blog. You may change the featured images, customize the menu and logo, plus a lot of other customization tools. It even comes with free support so you can get assistance while using the theme for your blog.
Download Demo
29. Burger Factory
For a writer who wants to have all attention be focused on the content, the Burger Factory theme will be a great choice. It gives importance to words rather than images and uses excerpts for the summaries.
Download Demo
30. Wellington
Wellington has subtle colors that are complemented with a beautiful typography. Choose between two post layouts and use the featured post slider to highlight important posts. You may also change other theme details using the WordPress Customizer.
Download Demo
This is not the only free lists of themes we have curated, we have collected more best free WordPress Themes for you.
15+ Free WordPress eCommerce Themes for Online Stores of 2017
200+ Best Free WordPress Themes Ever Compiled of 2017
100+ Free Minimal WordPress Themes for Blogs
21 Free WordPress Magazine Themes for 2017
32 Best Free WordPress Themes for Agency of 2017
10+ Responsive Free WordPress Themes for Photography of 2017
30+ Breathtaking Free Travel WordPress Themes
If you want to have a more professional and functional blog, you can opt for premium wordpress blog themes. Checkout Our WordPress theme bundle where you can download all 50+ unique blog templates in one theme. Install it in 1-click, choose your favourite design and start blogging in minutes.
If this article has been helpful to you, then please follow or official facebook page EasyBlog Themes to get the latest updates and join our community EasyBlog Themes Community page if you have purchased our Theme or when you want to discuss more about blogging and WordPress.
Or you can subscribe to our Newsletter to get the new stuff first hand. Then, Subscribe to our YouTube Channel for WordPress Video tutorials and more. You can also find us on Twitter, Instagram, and Pinterest for interesting stuff.
best wordpress themesfree minimal wordpress themesfree minimalist wordpress themesfree wordpress blog themesWordPress free themes
Boost Your Blogging Experience and Earn Real Money in No Time.
We hate spam. Only Received Our Newsletter for the latest tips, deals, tutorials and guides.
https://easyblogthemes.com/blog/best-free-wordpress-blog-themes-and-magazines/
On – 02 Nov, 2017 By Jenn Pereira
If this post raised some questions about your business or your website, please feel free to ask me a question.